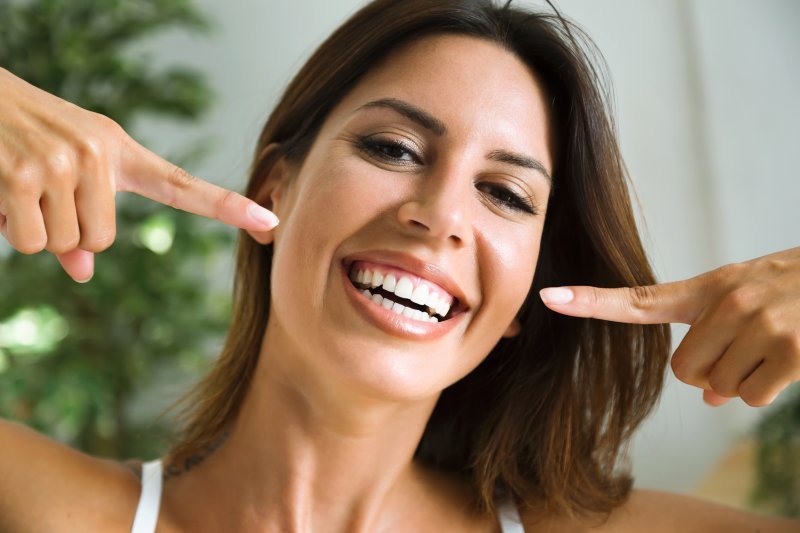 Are you looking to brighten up your smile? One of the great things about living in today's world is the fact that you no longer need to settle for a smile that you aren't proud to show off. While discoloration occurs naturally over time, it is still one of the most common insecurities that people have when it comes to their teeth. You have several different teeth whitening options out there to choose from, but over-the-counter teeth whitening products aren't usually your best bet. Continue reading to learn about the harms of these kits and a safer, more effective alternative.
How Are Over-the-Counter Teeth Whitening Kits Harmful?
Over-the-counter teeth whitening products don't tend to be very effective when it comes to brightening up teeth. On top of this, they can also cause harm to your smile. Here are some of the negative effects that they can have on your oral health:
Harms Gums: Teeth whitening kits that you find over the counter contain peroxides that can cause severe damage to your gumline. Both whitening strips and gel trays can cause unnecessary contact to your gum tissue.
Damaging to Enamel: Your enamel is the protective layer that is on the outside of your teeth. When you use over-the-counter whitening kits, they often times contain bicarbonate and hydrogen peroxide. Both of these chemicals cause enamel erosion when they aren't applied properly. Over time, this can expose the yellow dentin beneath your enamel, therefore causing pain, sensitivity, and additional discoloration.
Aggravates Dental Issues: If you already have a dental problem, using an over-the-counter whitening kit can make it much worse and more painful. For example, if you have a deep cavity, the bleaching agent can seep into it and travel to the root of the tooth. In the end, you may require a root canal.
How Can You Whiten Your Teeth Safely?
Instead of risking your oral health with over-the-counter treatments, it is a better idea to see your dentist for profession in-office teeth whitening. After checking to ensure that you don't have any preexisting oral health issues, your dentist will be able to make your smile multiple shades whiter with the use of a professional grade whitening gel and a special light. This way, you will have a noticeably whiter smile in as little as an hour without the harmful risks.
Instead of risking your oral health with a questionable over-the-counter treatment, discuss teeth whitening options with your dentist. This way, you can show off a brighter, whiter smile in a fraction of the time!
About the Author
Dr. Sujal Patel earned his Doctor of Dental Surgery from New York University and is committed to continuing education in order to keep his knowledge and skills sharp. Currently, he is a proud member of the American Dental Association, Texas Dental Association, Dallas Local Society, and 17th District Local Society. For more information on profession teeth whitening or to schedule an appointment at his office in Dallas, visit his website or call (972) 629-9339.